🔥 Our Smart LED Backpack lets you shine brightly 🔥
This Smart LED Backpack works like a normal backpack, with multi-functional compartments that can fit things you need daily when going to work, school, or travel. Aside from its great quality, large capacity, and waterproofing features, this backpack allows you to display animated GIFs, images, and texts on its smart LED display! Display emoticons, stickers, powerful message, funny and trendy memes while wearing this. With a variety of images and animations to display, the list goes on and on. It is easy to use, truly eye-catching, and made with great workmanship, to assure overall satisfaction and performance!
Let your personality stand out from the crowd with this futuristic and fun backpack!
Connect to your phone
✅ Choose any picture, animation or text that you like and it will appear on the screen.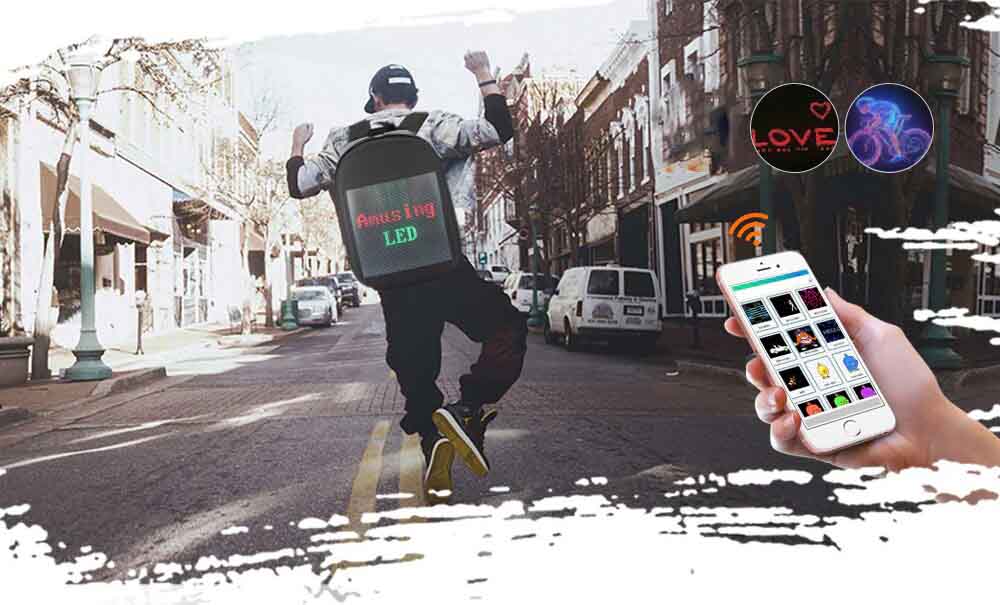 Promote your business
✅ Use this LED backpack for marketing and promote your company anytime and anywhere.
✅ The colorful and eye-catching screen attracts attention and make your promotion easy.
✅ Let people know about your company with the help of our Smart LED Backpack.
Be notable
✅ Such an accessory will make you bright and stylish.
✅ Be different from others and choose our Smart LED Backpack.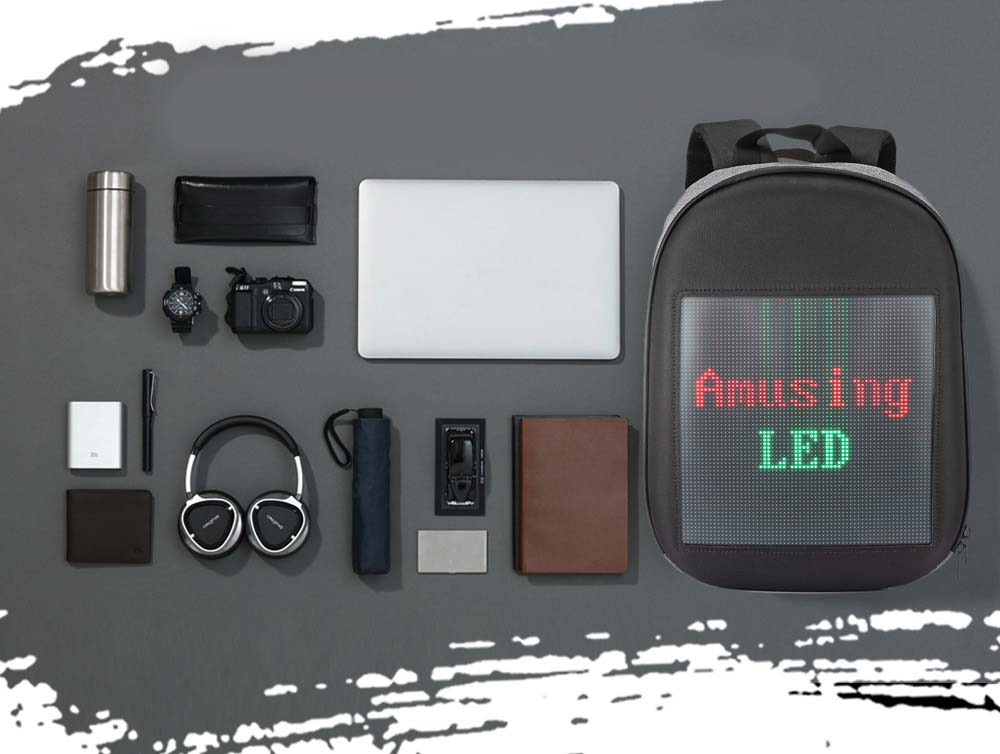 Specifications:
Item type: Dynamic Backpack
Rated voltage: 5V
Product size: 17 x 14 x 5 in
Display size :10×10 in
Program support: Text, Pictures, Animation
Communication mode :WIFI link mobile phone control
Support bitmap :64×64 full color bitmap screen
Product material: EVA+ polyester
Color: Grey
❗ Notes:
If you're a flashy and expressive type, this item is perfect for you. Show everyone what you're passionate about with this backpack!
🔥Buy right now!🔥